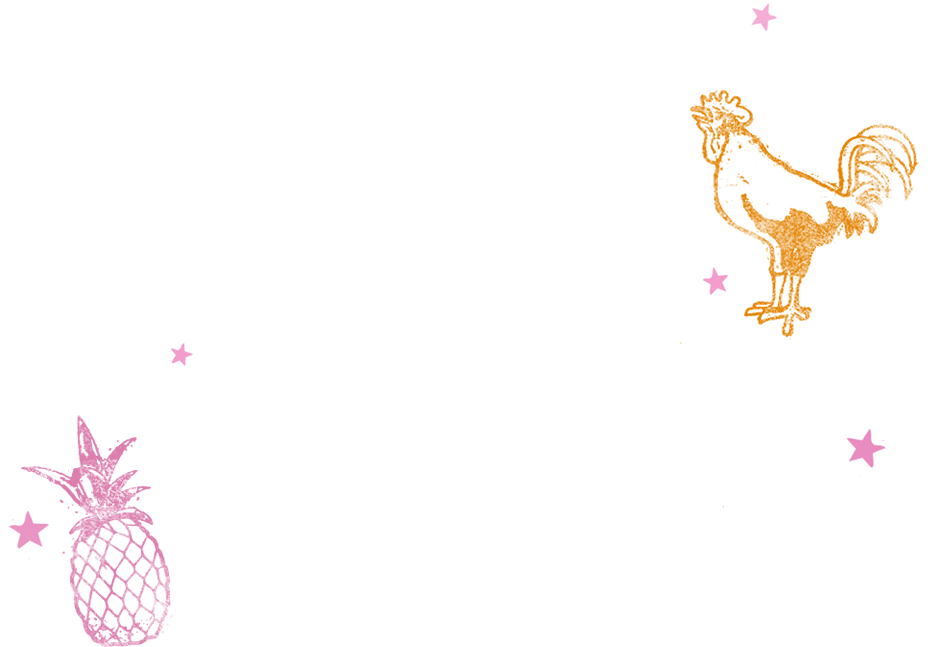 ORDER ONLINE
BRUNCH MENU
SERVED FROM 11-3:00 Saturday & Sunday
All egg dishes served with flour tortillas, beans and Santa Rita potatoes!
Santa Rita Migas 7.25
Soft scrambled eggs with pico de gallo, cheeses, and crispy corn tortillas
Huevos Rancheros 7.25
Two eggs over-easy on our ranchero sauce with pico de gallo
Huevos Motuleños 6.95
Crispy corn tortilla with authentico sauce, black beans and a fried egg atop sprinkled with pico de gallo
Huevos a la Mexican 6.75
Two soft scrambled eggs with peppers, tomatoes and onions
The Hangover Breakfast 8.50
Two soft scrambled eggs with beef fajita, queso and pico de gallo
Santa Rita Fruit Salad bowl 4.75/cup 3.75
Seasonal fresh fruit mix of melon, berries & citrus
Santa Rita Breakfast Tacos 5.75
Two breakfast tacos with soft scrambled eggs and cheeses
Spinach & Mushroom Breakfast Tacos 6.75
Two breakfast tacos with soft scrambled eggs, cheeses, spinach and mushrooms
Mexican Vanilla Cinnamon Pancakes 2-stack 4.25 / 3-stack 5.25
Our own homemade Santa Rita recipe topped with maple syrup and whipped butter on the side.
Spicy Jalapeno & Bacon Pancakes 2-stack 4.50 / 3-stack 5.75
Santa Rita Mexican vanilla cinnamon recipe with jalapeno & bacon. Your taste buds will wake up with this one! It's spicy, salty and sweet.
Additional ingredients .45
Potatoes, bacon, onion, cheese, tomatoes, jalapenos, pico de gallo, mushrooms
Side of Beef Fajita 3.00
Single Breakfast Taco 1.29
Three Strips of Bacon 1.95
Side Egg (each) .95
Side Papas 1.95
Fresh Jalapeno .95

Bloody Mary, Morning Mimosa, Mango Margaritas 4.00
BRUNCH BUFFET
12.95 Per person/ Minimum 25 guests
Fara Coffee, Walter Bay Ice Tea, Water 
Fresh Seasonal Fruit Bowl
Santa Rita Migas
Refried Beans 
Breakfast Potatoes 
Mini PancakesWith Syrup
Flour and corn tortillas 
Award Winning Salsa with chips 
Pico de Gallo 
ADD IT TO BRUNCH
Chile Con Queso – 3
Guacamole – 3 
Crisp Bacon Strips – 2
Beef Fajita/ Chicken Fajita – 3
Beef Fajita / Chicken Fajita with toppings – 7
-----------------------------------------------------------
Prices subject to change.

Consuming raw or undercooked meats, poultry, seafood, shellfish, or eggs may increase your risk of food borne illness, especially if you have certain medical conditions.
FOOD ALLERGIES
Our kitchens are not Vegan or Seliac friendly. Any food allergies must be emailed to us in advance to inform the staff. We will try our best, but any food allergies that may cause harm or injury, we are unable to commit to 100% satisfaction, since we have such a long list of products.